Superintendent of Schools
Brian P. Gatens, Ed.D.
Superintendent of Schools

Welcome to the Emerson School District! Home of the Cavos.

The Emerson Public Schools, a district steeped in tradition and history, boasts a rich legacy of providing an outstanding, comprehensive educational program for all of Emerson's children.

Our work begins with our Pre-Kindergarten program and continues fourteen years later to our graduating 12th graders. As one of the smallest PK-12 districts in the state, the opportunities for our students only exist in a close-knit community of caring parents, supportive citizens, and dedicated civic leadership.

As you visit our website, please take note of the many accomplishments of our students and faculty. The stage performers, musicians, artists, scholars, writers, athletes, engineers, mathematicians and historians all have a place to shine here at Emerson as they engage in and hone the habits, knowledge and skills needed to be fully prepared for college, the workplace and beyond.

If you have any further questions, please don't hesitate to contact me at bgatens@emersonschools.org.

GO CAVOS!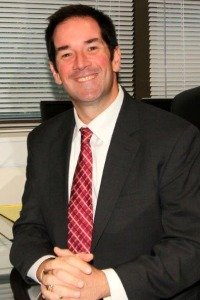 Thoughts From The Superintendent's Desk
---